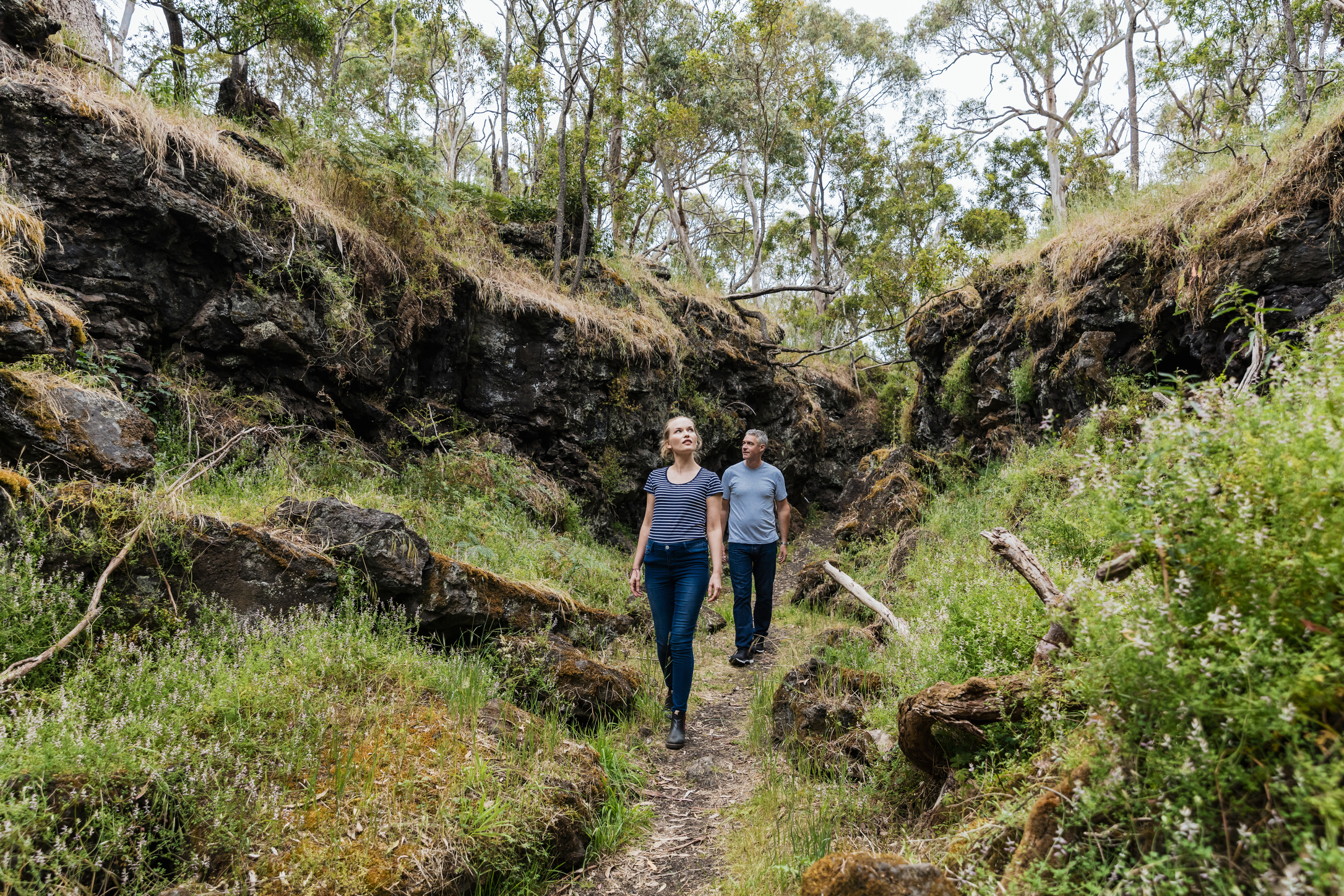 Eight attractions that helped shape the history of the Great Ocean Road
There's more than meets the eye when it comes to the Great Ocean Road. Sure, it's widely regarded as one of the most spectacular coastal drives in the world, and it's also home to some pretty special natural wonders (hello, 12 Apostles and Cape Otway National Park!), but it's also a region of great cultural diversity. . There are places of deep Aboriginal significance, quirky museums and heritage sites dedicated to preserving the region's maritime history. So if you want to unlock the many secrets of the Great Ocean Road, here are the eight must-see attractions that will help you.
Fun fact: Casterton is nationally recognized as the birthplace of the kelpie. So it only makes sense that this regional township also lays claim to the Australian Kelpie Center – a state-of-the-art facility entirely dedicated to showcasing the history of this true blue working dog. The center has an interactive display that tells you fun facts about the kelpie, while also acting as a tourist information center with meeting spaces and amenities to meet the needs of those passing through. And it's a great starting point for the Kelpie Walking Trail, which crisscrosses the city and connects five sculptures depicting the life of a kelpie.
Immerse yourself in the maritime history of far southwest Victoria at the Portland Maritime Discovery Centre. Built in 1998, it houses a treasure trove of marine equipment, including technical instruments, diving gear, tools and photographs. There's also an abundance of information on everything from whaling and shipwrecks, to legendary rescues, shipping and the local fishing industry. The centerpiece of the museum is an 1859 lifeboat – it was used to rescue survivors of the SS Admelle destroy and is considered one ofthe oldest intact unrestored ships remaining in Australia. Another highlight is a 14-meter sperm whale skeleton, which you can actually step into.
The Budj Bim Cultural Landscape, located on the traditional lands of the The Gunditjmara people in southeast Victoria are Australia's only World Heritage Site listed exclusively for their Aboriginal cultural values. It is the house of one of the largest and oldest aquaculture systems in the world – an intricate network of canals, dams and weirs formed by the Budj Bim lava flows which were used to contain flood waters and also create ponds to trap kooyong eels. The existence of these eel traps was taken as evidence that the Gunditjmara people worked with these natural resources to establish a permanent society for over at least 30,000 years and were not, in fact, primarily nomadic. Join a First Nations-led tour for a deeper insight into the landscape's fascinating history.
By day, the Flagstaff Maritime Museum and Village in Warrnambool is an actual replica of a 19th century port town. There are cobblestone streets, historic buildings and an 80 pound cannon. It is also the site of Australia's largest collection of maritime wrecks – the crown jewel of this bounty being Loch Ard Peacock, a priceless relic that was beached two days after the Loch Ard sunk in 1878. As night falls, the village transforms as part of the all-new, multi-million dollar sound and light show. This incredible production uses strobe lighting, fog effects and giant projections to tell legendary stories from the Shipwreck Coast, including maritime tragedies, local aboriginal stories and whaling expeditions.
No trip to the Great Ocean Road is complete without a visit to the historic Cape Otway Lighthouse. Not only is it the oldest lighthouse in mainland Australia, it is also widely regarded as the most significant. It was built 90 meters above Bass Strait in 1848 and earned the nickname "Beacon of Hope" as it was the first landmark spotted by migrants from Europe, Asia and North America in the 19th century. Access to the lighthouse is only via a pre-booked tour, and it's also worth exploring the telegraph station (which was groundbreaking for communication in 1854) and the WWII radar station.
Explore Tower Hill Wildlife Sanctuary through an Aboriginal lens on a 90-minute interactive nature walk with one of the local guides. This ancient site (just 18 kilometers from Warrnambool) offers an exclusive opportunity to better understand the traditional lands of the Dhauwurd Wurrung people and their sacred culture which dates back 65,000 years. You'll learn about the park's unique revegetation program, how to throw a boomerang, and how to identify native plants for food or medicine. Plus, you can also explore one of Victoria's oldest dormant volcanoes and even get a close look at native wildlife like kangaroos, emus, koalas, and echidnas.
Did you know that the Great Ocean Road is actually a memorial to the Australian diggers who lost their lives in World War I? And that more than 3,000 returning soldiers worked the road (conquering steep cliffs, rugged terrain and unpredictable weather along the way) before it was finally opened to the public in 1932? You'll learn all this and more at the Great Ocean Road Heritage Centre, a newly opened, purpose-built permanent exhibition located in the Lorne Visitor Information Centre. With photos, artifacts and true stories, it will provide you with a rich and vivid account of how this engineering marvel came to be.
There's no denying that surfing culture is inextricably linked to the Great Ocean Road and its storied history, so you'd be wrong to skip the Australian National Surfing Museum when visiting the area. Located – where else?! – in Torquay (undisputed surfing capital of the country and home of the famous Rip Curl Pro Bells beach), the museum explores Australia's significant contribution to the development of surfing around the world through permanent and temporary exhibitions. There are over 150 surfboards on display, along with important artifacts, trophies, photos and memorabilia. It's also where you'll find the Australian Surfing Hall of Fame, which recognizes local surfers and the contributions they've made to the industry, sport and culture.
Would you like to win a fantastic road trip and experience some of this history for yourself? Great Ocean Road Tourism offers two unforgettable Victorian getaways. Simply go to the Great Ocean Road/Geelong and The Bellarine Facebook or Instagram account, answer a few simple questions and you will be entered into the draw. Good luck!