New Attractions at Changi Airport for June 2022 School Holidays
It has not been long since travel restrictions eased and Changi airport has regained its pre-COVID vibrancy. In June, even more exciting events are coming to Changi Airport! Think magical winter adventure lands, interactive musical journeys and more. Here are some of the things to do at Changi Airport during the June school holidays!
Life-size sculptures of Snoopy and Charlie Brown
Capture goofy photos with a giant Snoopy and Woodstock topiary. Admire the spectacular topiary (shrubs or trees trimmed into ornamental shapes) which rises five meters and features a massive 350kg structure of Snoopy and his best friend on a large moving skateboard. Hand-sculpted by local artist Jeffrey Ng, it's framed by more than 2,500 hydrangeas and pom poms.
Photo shoot with the Peanuts gang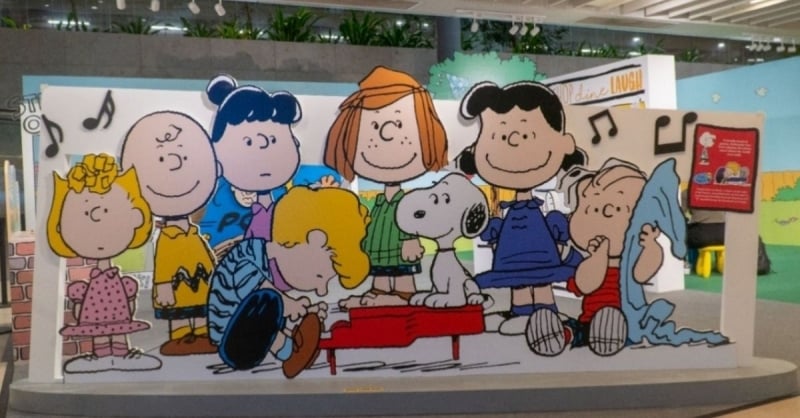 Calling all Charlie Brown fans, a healthy time for the whole family awaits you this June at Changi Airport. Learn interesting tidbits of information about the comic that has been known since the 50s and decorate your IG feed with lots of fun interactive photo ops!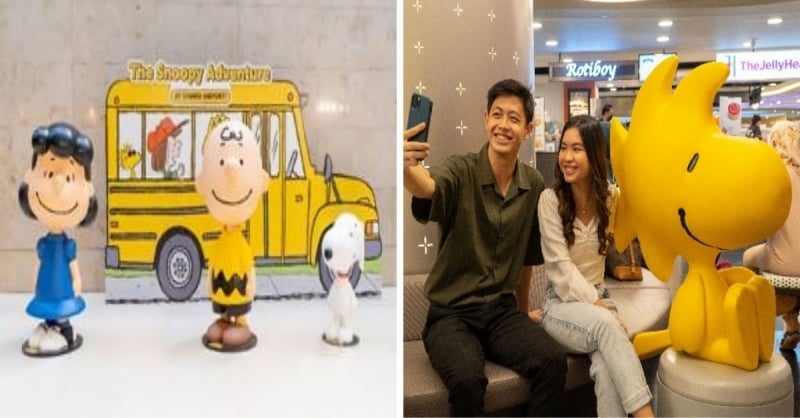 Read also : Top 34 fun things to do in Singapore – including free activities!
A cool two-story Snowhouse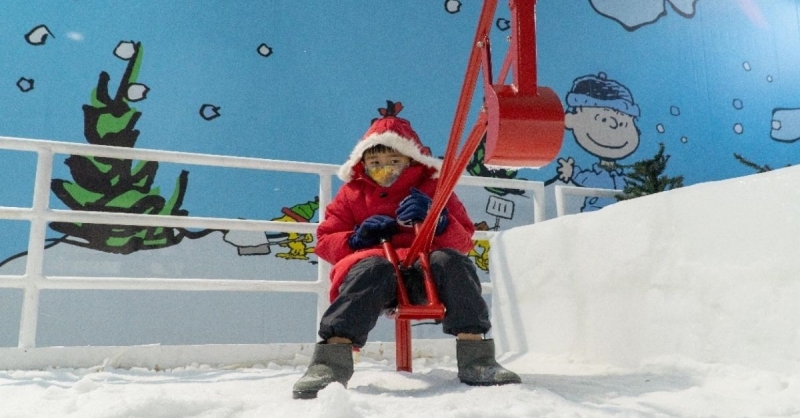 To add even more joy to the occasion, you can dive into the depths of winter with sub-zero temperatures on the first Peanut Themed Snowhouse. Sledge your way through piles of snow on a sled, dig mini-trenches with snow diggers and watch the snow fall on the Peanuts Snow Hangout in a spectacular sound and light show. There is something for every taste !
LINE FRIENDS' BT21 at Changi Airport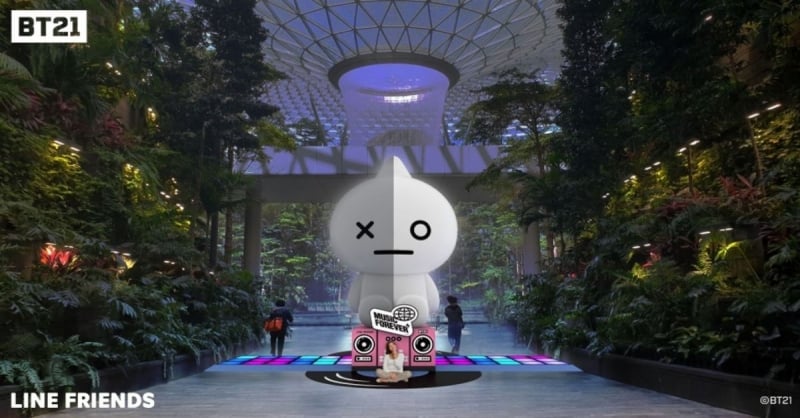 ARMYgets up ! An essential collaborative project between BTS and LINE FRIENDSa collection of virtual stickers used in korean social media app, arrived at Singapore. Created by the members of BTS themselves, the dynamic characters of BT21 will all be present at Changi Jewel during the June school holidays.
The star of the event, a giant inflatable BT21 guardian space robot, VAN, will mark the beginning of a whimsical musical journey from Shiseido Forest Valley at Canopy Park. VAN stands on an interactive galactic floor that changes color when you walk on it.
To top it all off, the grand finale will serve as the perfect photo shoot for the garden of petals as BT21 characters dance to the tunes you play on an interactive DJ console.
Glamping in the clouds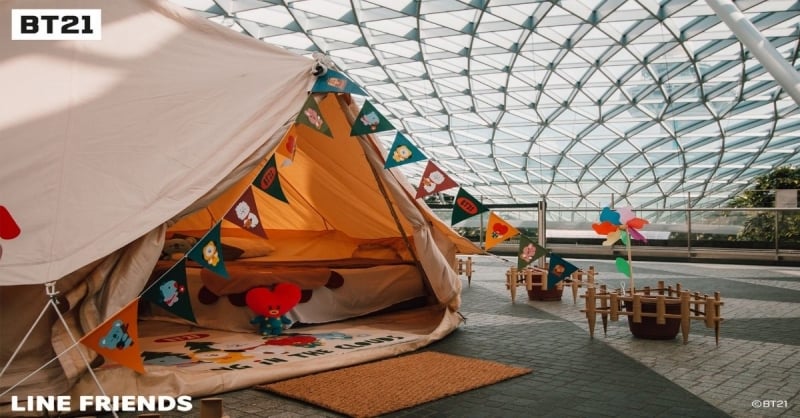 Additionally, Changi Airport's signature glamp tents will be adorned with BT21-themed decoration at Jewel's highest level. Amidst the festivities, toast to a fun-filled June holiday and feast on food from your own picnic basket or pre-order from Jewel's dining options. Immerse yourself in the majestic sight of the stars and HSBC Rain Swirl in an enchanting glamping stay.
Read also : 8 new attractions in Singapore for an immersive experience
Nighttime adventures for kids and the kids at heart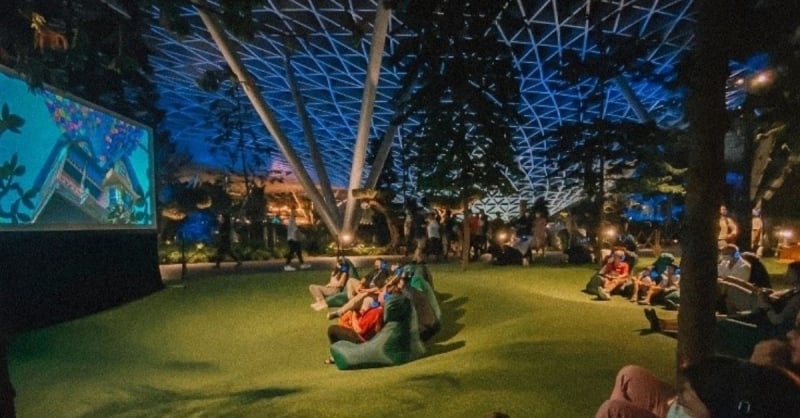 For the young at heart, discover Nightfall at Jewel's Canopy Park. Here you can relax in your own private haven and get cozy with personal seats and headsets while watching movies for the whole family, including To sing, coconut, and At the top.
Changi Airport Rain Vortex Sound and Light Show
Finally, be captivated by the Shiseido Forest Valley which turns into a different sight at night during the June holiday, embellished with a new K-pop inspired sound and light show at HSBC Rain Vortex.
Excited to see all these new attractions at Changi Airport during the June school holidays? It's time to plan a visit (or maybe even a holiday abroad) soon!
---
Information and photos taken from a press release issued by Changi Airport Group and Jewel Changi Airport Trust Pte. ltd.