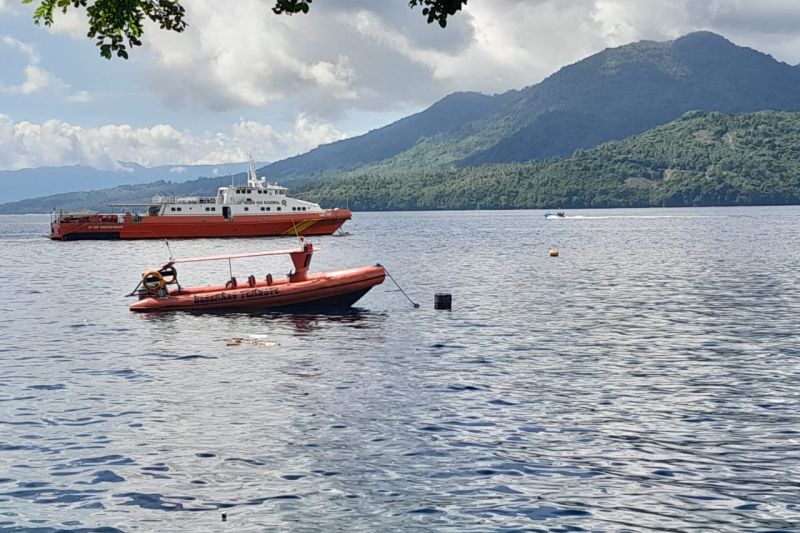 The SAR agency prepares the staff of the tourist attractions of Ternate
We arrived at the beach tourist attraction early one day after Eid al-Fitr as it is expected that on the last day of the Eid mass holiday visitors would flock to the tourist attractions especially on the beach from Jikolamao and Sulamadaha
Ternate, North Maluku (ANTARA) – The National Search and Rescue Agency (Basarnas) in Ternate, North Maluku has prepared personnel and vehicles to patrol all tourist attractions to provide comfort and safety to people during the holidays of Eid al-Fitr 2022.
Ternate Basarnas chief Muhammad Arafah informed ANTARA here on Tuesday that up to 10 staff members were being deployed to tourist attractions daily during the Eid period.
In addition, other personnel have been prepared to carry out port and airport patrols.
Overall, the Ternate Basarnas alerted 75 personnel to provide services during the return home and reverse flow period at Tobelo Search and Rescue Center (SAR Post, Bacan SAR Alert Unit , Morotai SAR Alert Unit and Sanana SAR Alert Unit).
Related News: Government asks Ancol Dreamland to maintain environmental sustainability
According to Arafah, the special SAR alert for Eid 2022 was implemented in a different way compared to the previous year, as the government allowed people to join the exodus back from Israel. Eid while still applying strict health protocols against COVID-19.
Meanwhile, based on sightings, hundreds of locals in and around the region visited Tanjung Jikomalamo Beach and Sulamadaha Beach in Ternate during Eid.
Related News: SAR agency searches for Ternate man lost during Eid exodus trip
One of the Jikomalamo beach visitors, Asril Mustafa, admitted that he and his family had been staying at the villa on Tanjung Jikomalamo beach since Tuesday morning, the day after Eid.
"We arrived at the beach tourist attraction early one day after Eid al-Fitr as it is expected that on the last day of the Eid mass holiday, visitors would flock to the tourist attractions, especially on the Jikolamao beach and Sulamadaha beach", Mustafa noted.
For Eid al-Fitr 2022, the Indonesian government has decided that the collective holiday days for the period of Eid al-Fitr will be April 29 and May 4-6, 2022.
Related News: Visitors attracted to tourist destinations in Pesisir Selatan
Related News: Seven tourist spots in North Kayong to visit during Eid al-Fitr