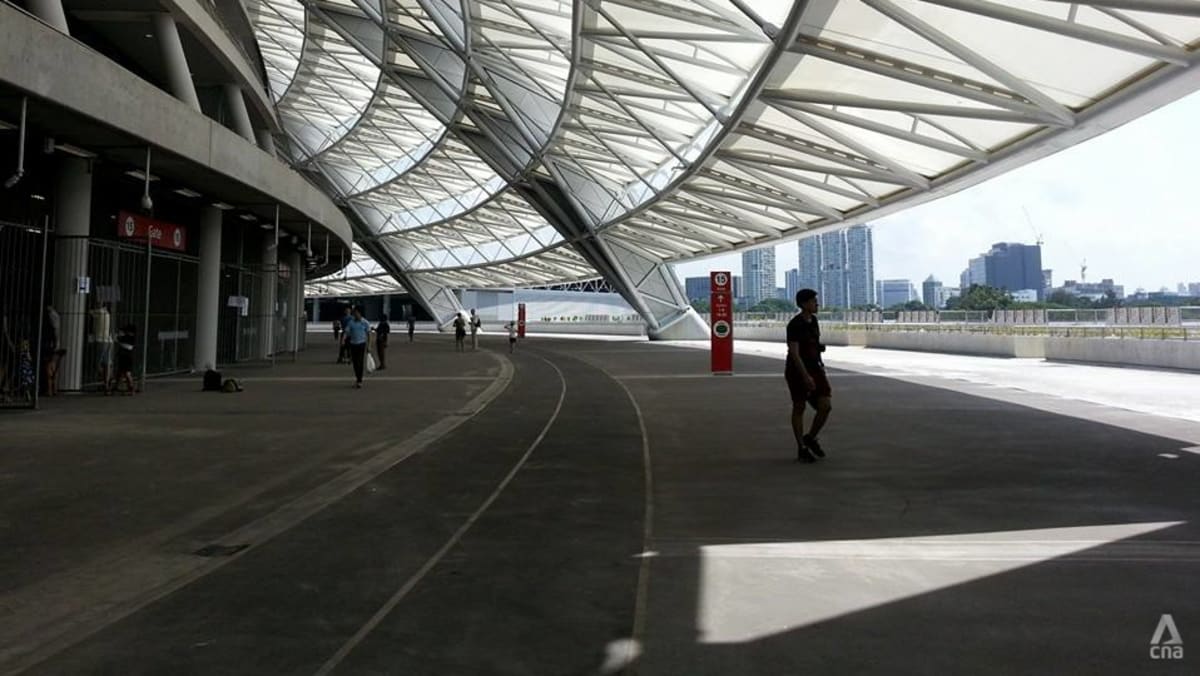 Timeline: Events leading up to the government takeover of the Singapore Sports Hub
October 2014: The Sports Hub hosted a soccer friendly between Brazil and Japan but drew attention to the poor condition of its pitch, which was described as sandy and uneven.
SportSG CEO Lim Teck Yin criticized "the pitch's substandard preparation", adding that it was a "significant disappointment".
December 2014: Fans who attended a concert by Taiwanese pop star Jay Chou took to social media to complain about a leak in the stadium's retractable roof.
July 2015: Prime Minister Lee Hsien Loong officially opened the Sports Hub.
August 2016: The National Day Parade was first held at the Sports Hub National Stadium, although the move was not without controversy.
The bill came to S$39.4 million, double the cost of previous August 9 shows held at Marina Bay's floating platform.
But the 55,000-seat venue allowed around 275,000 Singaporeans to watch the show and its previews, more than double the number of viewers in previous years, Defense Minister Ng Eng Hen said at the time.
September 2016: Jay Chou's concertgoers rose to their feet again, saying the concert was marred by sound issues. An online petition noted that the issues were a repeat of the same problems that members of the public had already complained about almost two years ago.
May 2017: Manu Sawhney, then CEO of Sports Hub, has resigned, following investigations into a complaint against him over the treatment of employees as well as business decisions. He was later cleared of any wrongdoing.
January 2019: His successor, former national swimmer Oon Jin Teik, stepped down a year after his appointment as CEO. Sports Hub chief operating officer Wong Lup Wai and chief financial officer Sandy Tay had also resigned in previous months, according to TODAY.
August 2019: The then Minister for Culture, Community and Youth, Grace Fu, told parliament that there was "room for improvement to make the Sports Hub the dynamic and integrated sports and lifestyle destination we envisioned".
She said SportSG had been in regular communication with SHPL's senior management, to monitor their performance and ensure the goals of the Singapore project were met.
March 2020: It was revealed that the Sports Hub had been fined for failing to meet certain standards.
The then Principal Parliamentary Secretary for Culture, Community and Youth, Baey Yam Keng, said SHPL had to meet a minimum number of sporting event days at the National Stadium and Singapore Indoor Stadium each year.
"Where they failed to meet standards, they were held accountable and financial penalties were imposed," he said.
August 2020: New CEO Lionel Yeo, who was appointed in February that year, said the Sports Hub's aim was to remain relevant even amid the COVID-19 pandemic. He added, however, that it was a "difficult" year commercially as event attendance declined.
June 2022: SportSG has announced that it is taking over the ownership and management of the Sports Hub from the consortium.
SportSG's Mr Lim said there are plans to make the site a "community icon" more accessible to the wider community for sports, lifestyle and social uses.
In addition to creating a "much stronger affinity" for the site through greater community use, there will also be greater sports programming for children, youth, families and seniors, as well as " of route which lead to pipeline and elite programs for the Singapore team," he said.
Additionally, the Sports Hub will become the home of school sports, with the return of the National School Games to the hub being "a major feature" of future plans.